It Works - Joint Base Lewis McChord
It Works - Joint Base Lewis McChord
M
malourdesgulmatico
Updated
Geographical Address
Public Address
4124 N 36th St, Tacoma, WA 98407, United States
Business Info
Operating Hours
Mon

10:00 am - 7:00 pm

Tue

10:00 am - 7:00 pm

Wed

10:00 am - 7:00 pm

Thu

10:00 am - 7:00 pm

Fri

10:00 am - 7:00 pm

Closed now

Sat

10:00 am - 7:00 pm

Sun

10:00 am - 7:00 pm
It Works! is an industry-leading beauty and nutrition company that empowers people to live the life of their dreams.  - Mark B. Pentecost
It Works! Products:
Deliver big results to help you reach your personal health and lifestyle goals
Conveniently work into your day—even with a busy schedule!
Uniquely benefit your skin, body, and general well-being
Are developed equally with science, precision, and personal care in mind
At It Works!, we know that sometimes, simple adjustments to your daily routine can change everything. With our results-driven, easy-to-use products, you have unlimited opportunities to achieve beauty and body confidence. Our philosophy is that every product we provide must enhance your life and jumpstart your journey towards personal achievement. We deliver product solutions that are backed by science, simple to incorporate into your existing routine, and that truly work! Our products are designed to meet you where you are in life and deliver meaningful benefits without inconvenience. We'll always offer you products with a purpose that we would use ourselves. We have a duty to you and a company name to uphold, so every product must reflect our philosophy and values. If it brings results, It Works!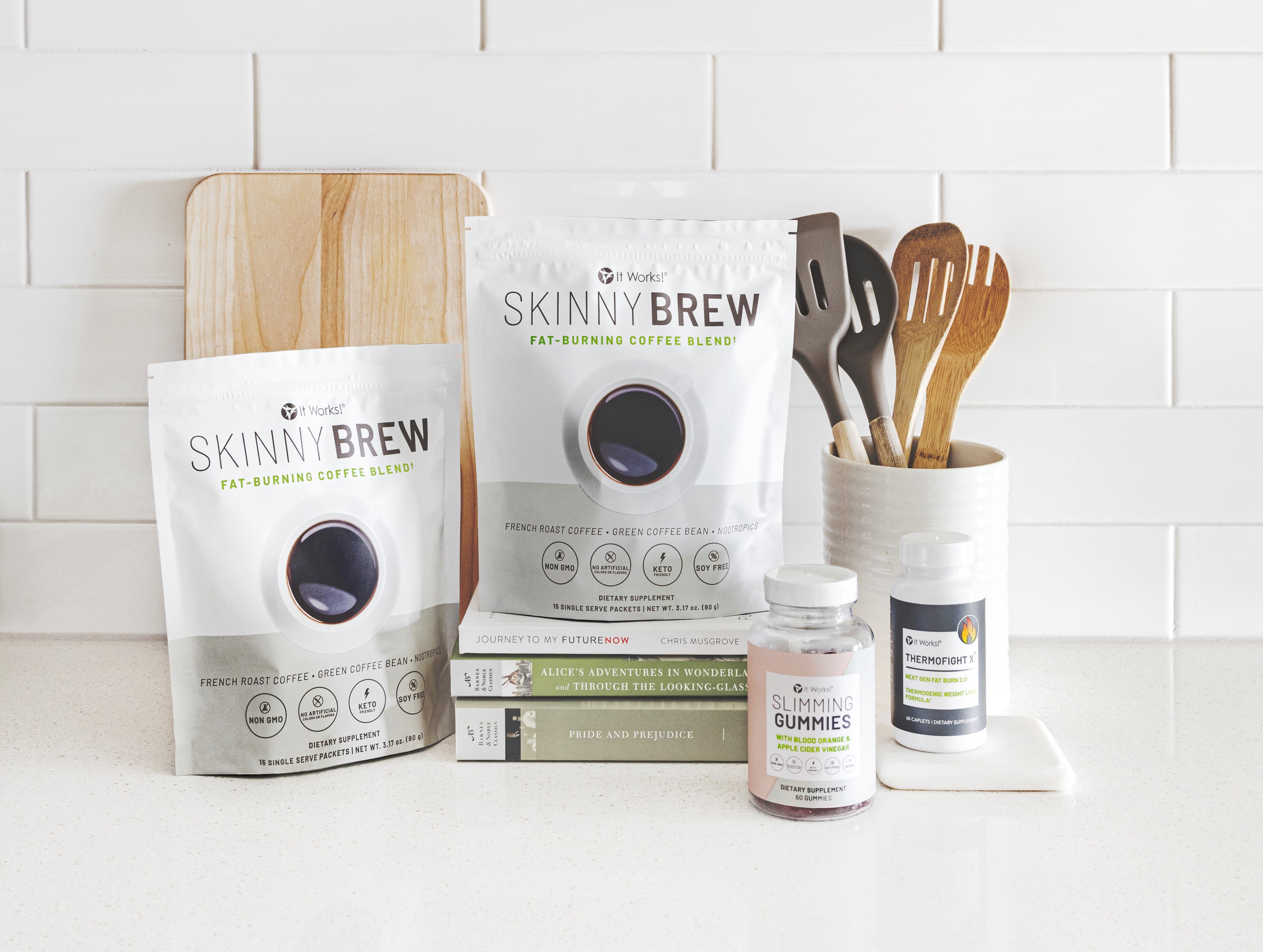 OUR PRODUCTS ARE
PROBLEM-SOLVERS
It Works! products effectively address and deliver solutions to everyday skin and body challenges.
Providing you with unique, quality products that deliver top-performing lifestyle support and solutions makes us proud. By supporting nutrition and specific skincare needs, each product we offer is loaded with benefits to help make your life a little easier and you a little happier—all while helping you reach your goals.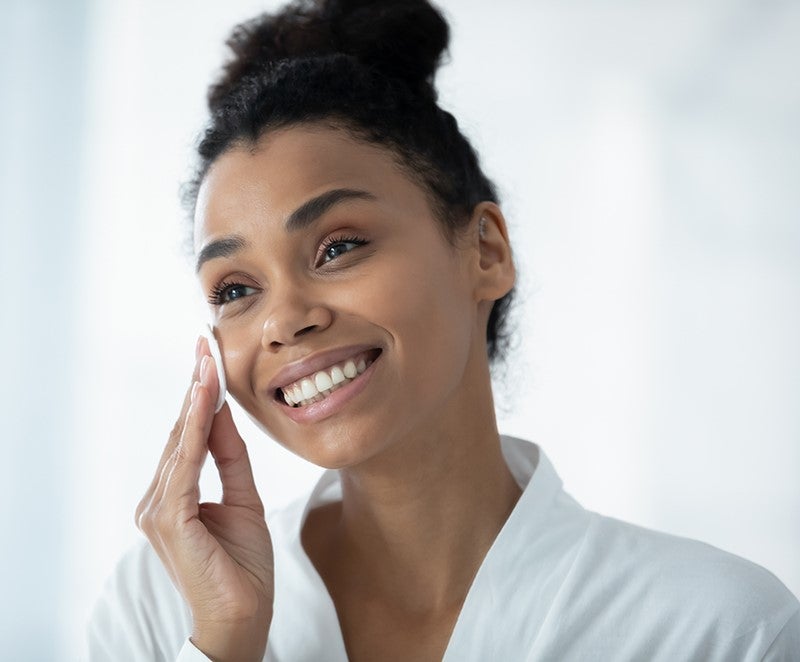 EXPERT FORMULATIONS THAT WORK
It Works! products are created with select high-quality ingredients and results-driven formulations to work for you.
Every step of our product development and production process is done with care and intention—from where ingredients are sourced to how final products look, taste, and feel. We go to great lengths to find unique, powerful ingredients from around the globe to create formulas that are exclusive, purposeful, science-based (evolving with new discoveries), and meticulously engineered to produce incredible results.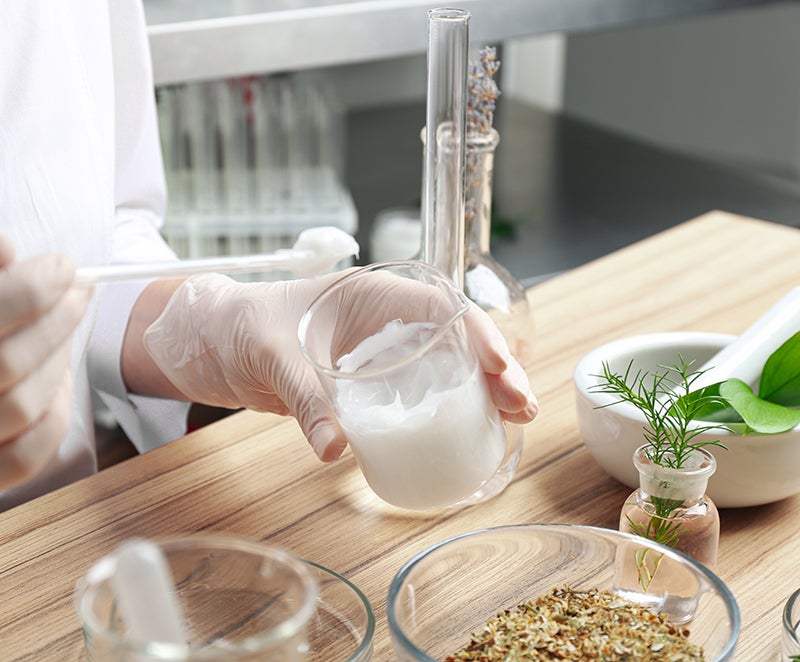 EASY TO INCORPORATE INTO YOUR LIFESTYLE
It Works! products are designed to be simple, worthwhile complements to your daily routine.
Convenience and ease-of-use are important factors when it comes to creating our products. Every step of the process is thoughtful and intentional to ensure effortless incorporation into your busy routine. Whether it's a quick tablet or two with lunch, a "just-add-water" coffee drink, or a spa-worthy, skin-tightening treatment that takes less than an hour, we make it simple to enhance your lifestyle.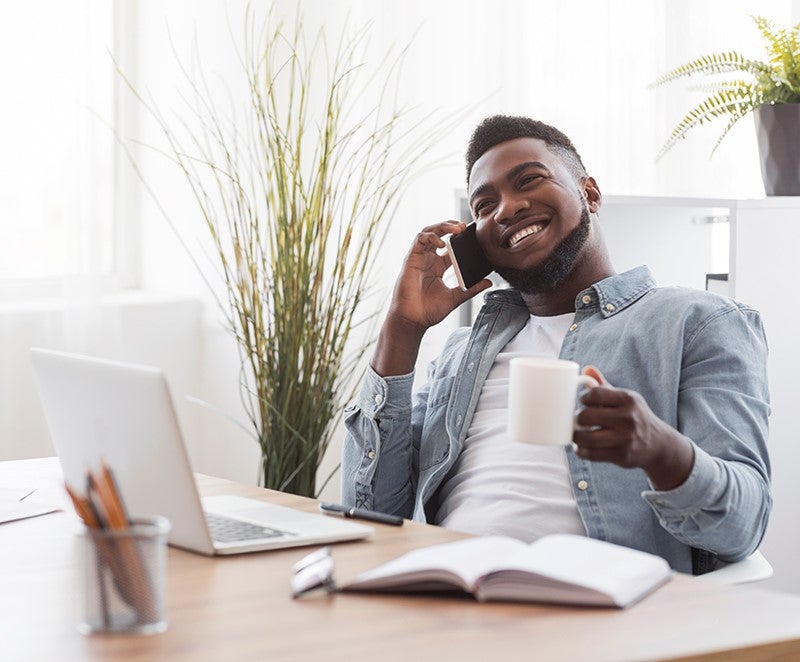 PERSONAL—FROM THE TOP DOWN
It Works! products are used and trusted by the same team that makes them.
It Works! founder Mark Pentecost and the Pentecost family are personally involved in the creation of every product we make—ensuring a reliable, positive experience. We believe in the products we provide, and you can trust that we'll never bring you any we wouldn't use ourselves. We want you to be passionate about our products and what they can do—and know that they're incorporated into the personal lifestyles of the Pentecost family and our corporate team. We love them as much as you do!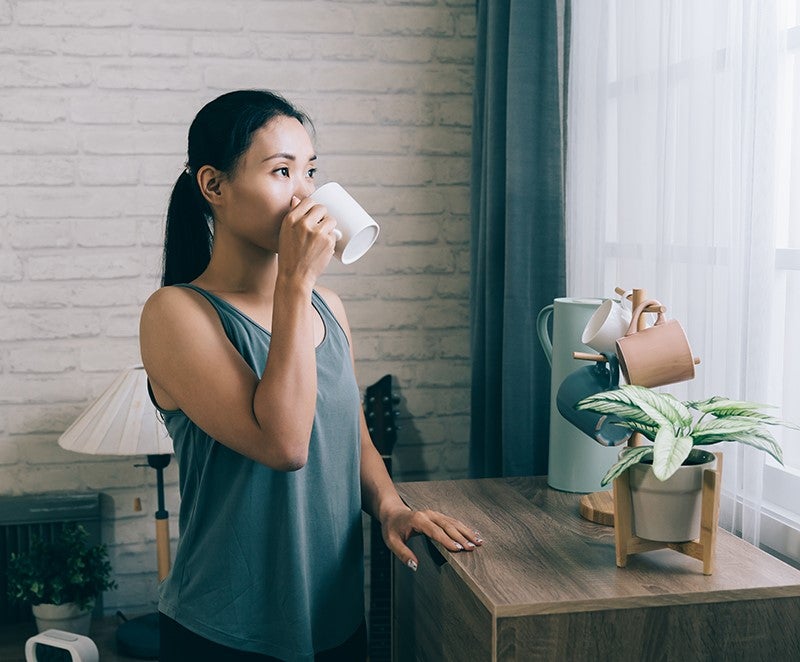 HERE'S OUR APPROACH TO:
Quality and Safety
You can trust that product quality and safety are the highest priority at It Works!. All ingredients and products are evaluated by qualified specialists throughout the formulation process, and they undergo thorough, scientific assessment in line with strict international regulatory, legal, and safety requirements. Your products must meet our high-quality standards before becoming available for purchase.
Label Transparency
On our labels, what you see is what you get. Our packaging and web information clearly displays all ingredients, nutritional values, and directions for use. We also include tips for incorporating products into your lifestyle to make reaching your goals as simple as possible. To find out if a product is right for you, always read the label and product information.
Continuous Product Refinement
You deserve products that are effective, regulatory compliant, and backed by science. As science evolves, so do our products! We work hard to stay up-to-date with industry trends, regulations, and key innovations. Our products are updated to ensure that you're always provided with the best possible versions available.
Ingredient Sourcing
It Works! formulas use a vast array of exciting ingredients that are hand-selected to meet our high standards. Ingredients are sourced from all around the world and thoughtfully combined to ensure that the best and most innovative products are delivered to you. We take pride in providing you formulas that drive results.
No Animal Testing
At It Works!, we don't perform any animal testing whatsoever on any of our finished products. The integrity and compliance of our products are confirmed by qualified experts in line with various global regulatory and safety requirements.
Product Origins
Though It Works! is a global company, we work hard to formulate and manufacture our products in your country of origin whenever possible. We know you want products that are relevant to your life, and that includes where and how each product is made. From the U.S. to France to Australia to Mexico, we pride ourselves on creating localized formulas that support local manufacturers every possible step of the way.
Map
{{#ratings}}
{{#editor}}
{{/editor}} {{#user}}
{{/user}}
{{/ratings}}
{{#owner}}
{{#url}} {{#avatarSrc}} {{/avatarSrc}} {{^avatarSrc}} {{& avatar}} {{/avatarSrc}} {{name}} {{/url}} {{^url}} {{#avatar}} {{& avatar}} {{/avatar}} {{name}} {{/url}}
{{/owner}} {{#created}}

{{created}}

{{/created}}
{{/ownerCreatedBlock}} {{#category}}
{{/category}}
{{#fields}}
{{#showLabel}}
{{label}}:
{{/showLabel}}
{{& text}}
{{/fields}}