Troy University - Osan Air Base
Troy University - Osan Air Base
M
malourdesgulmatico
Updated
Installation Listings
Installation Listing Category
Geographical Address
Duty Station (or best approximation)
Public Address
Troy University Unit 2065 APO AP 96278-2065
Contact Info
COMM
031-661-8151 | International: 011-82-31-661-8151
The History of Troy University
Troy University's tradition of teaching excellence dates to its founding on February 26, 1887, when an act of the Alabama Legislature established Troy State Normal School as an institution to train teachers for Alabama's schools. Joseph Macon Dill was the institution's first president. In 1893, the school was renamed Troy State Normal College.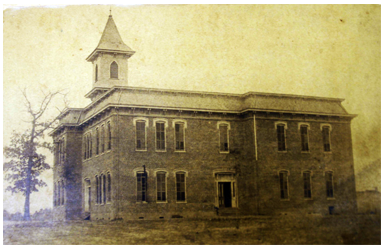 The Normal College offered extension courses for teachers and granted teaching certificates until 1929, when the State Board of Education changed the charter of the institution and renamed it Troy State Teacher's College. That same year, the college moved to its present site and the first two buildings were dedicated: Shackelford Hall, named for Edward Madison Shackelford, president of the school from 1899-1936, and Bibb Graves Hall, named for David Bibb Graves, Alabama's "education governor." Governor Bibb Graves is also remembered for commissioning the Olmsted Brothers architectural firm of Brookline, Massachusetts, to design the campus landscape plan. The building has since been renamed to honor the memory of Civil Rights icon and longtime Georgia Congressman John Robert Lewis, a Pike County native.
Like many American universities, Troy State Teacher's College enjoyed one of its most prosperous periods of growth in the years following World War II when returning veterans took advantage of the GI Bill. The enrollment of the College more than doubled and this growth led to the introduction of degree programs in disciplines other than education, most notably in business. In 1957, the State Board of Education recognized this expanded role and dropped "Teacher's" from Troy State College's name.
The decade of the 1950s also marked the University's long relationship with the United States Military, as extension courses were offered on nearby bases, first at Fort Rucker, near Dothan, and later at Maxwell Air Force Base in Montgomery. A separate Troy State College teaching center was established at Fort Rucker in 1961, which evolved into the present-day Dothan Campus. A similar center, begun at Maxwell Air Force Base in 1965, led to the creation of the present-day Montgomery Campus. These programs were the forerunners of the modern TROY Service Centers division of Troy University, which operates all TROY teaching sites outside Alabama. In 1973, the University opened sites at military bases in Florida. Today, TROY Service Centers operate some 20 sites in seven U.S. states, at locations in Japan and South Korea, and partnerships with universities in Vietnam and Malaysia.
In 1967, Gov. Lurleen B. Wallace appointed eight members to the newly established Troy State College Board of Trustees, removing the institution from the control of the State Board of Education. One of the first acts of the new board was to recommend the change of the name to Troy State University. The new name became official on Dec. 14, 1967.
In 1975, the Phenix City Campus was opened as a branch of the main campus.
In 1982, the Troy State University System was formed, as the campuses in Dothan and Montgomery were granted independent accreditation status. In April of 2004 the Board of Trustees voted to drop "State" from the University's name to better reflect the institution's worldwide mission. Starting August 2005, all TROY campuses were again unified under one accreditation.
Troy Campus
Smaller class sizes, experienced professors with open-door policies, classmates from around the globe, exciting Division I athletics events—what's not to love about Troy University's Troy Campus? Every year, students from around the world find their second home in Alabama's Wiregrass Region. This is where East meets West.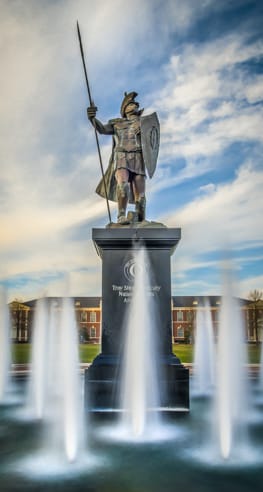 Dothan Campus
TROY's Dothan Campus offers a quality, 4-year-university experience. By providing the flexibility needed to juggle work, home and life, this campus has become the academic home of working adults living within Alabama's Wiregrass and surrounding counties.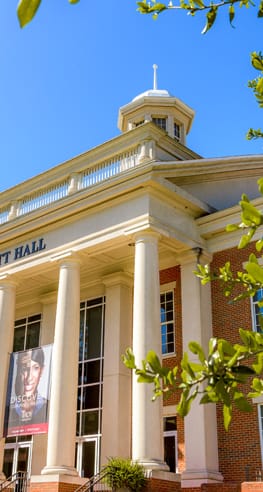 Montgomery Campus
As Alabama's Capital City continues to grow, one thing is a constant—TROY's Montgomery Campus remains a haven for students of all ages and backgrounds throughout the River Region who share the common goal of taking their education and careers to the next level.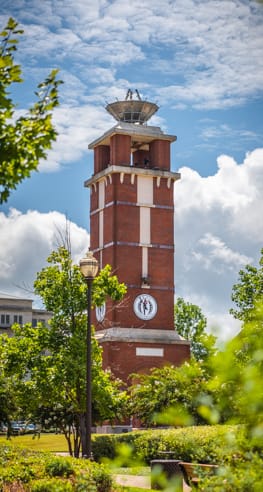 Phenix City Campus
At TROY's Phenix City Campus, you can finish the degree you started years ago or forge a new path. Here, surrounded by a vibrant, growing city and the longest urban whitewater rafting course in the world, you can take your education and hobbies to the extreme. Here, in the Chattahoochee Valley, you can be and do anything.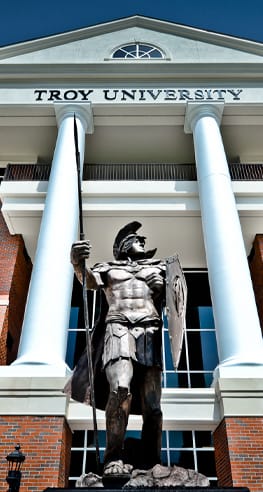 TROY is the Pathway to Your Future
Earn your degree from a real, 4-year, accredited, state university focused on preparing you to excel in your future career. Every year, TROY equips thousands of men and women who enter their chosen fields career-ready and globally competitive. As a top-ranking educational institution with a reputation of integrity, patriotism and excellence, TROY provides you with value and values. Whether you plan to study in-class or online, Troy University can give you the resources and top-notch academic training you'll need to succeed in today's global marketplace.
User reviews
There are no user reviews for this listing.